Exactech Recall Lawsuit
NGRV attorneys Daniel Nigh and Ashleigh Raso work extensively on the Exactech hip knee & ankle recall lawsuits. Exactech is a multinational medical device manufacturer that designs and manufactures orthopedic medical devices. Over the last two years, Exactech recalled several thousand hips, knee, and ankle joint replacements. 
In the Exactech recall lawsuits, patients allege that faulty Exactech hip implants caused severe injuries and complications necessitating additional surgeries. Exactech recall attorneys also allege in the Exactech lawsuits that Exactech engaged in deceptive marketing practices to increase sales of their now recalled hip, knee, and ankle implants.
Despite the increased filings of Exactech lawsuits in the wake of the massive recall, Exactech has remained a major player in the medical device industry. However, many of the largest joint replacement manufacturers, such as Zimmer and Stryker have also been sued in recent years for their faulty and recalled joint replacement products. NGRV attorneys Daniel Nigh and Ashleigh Raso also have prior experience successfully litigating recalled joint replacement products manufactured by Zimmer and Striker.
What Are the Exactech Joint Replacement Products?
Exactech, founded in 1985 and headquartered in Gainsville, Florida, designs, develops and markets orthopedic implant products and related instrumentation, including polyethylene liners. Exactech's product line includes a range of hip, knee, and ankle replacement systems, many of which have now been recalled.
Exactech's orthopedic devices are designed to help patients with knee, hip, and ankle pain and limited mobility due to osteoarthritis, rheumatoid arthritis, and other degenerative joint conditions. However, our Exactech attorneys have claimed in the Exactech lawsuits that they filed that the joint replacement products made by Exactech are defective. Exactech eventually recalled their polyethylene liners due to packaging flaws that exposed the plastic components of the Exactech joints to oxygen before they were implanted. This defect resulted in the Exactech joint implants degrading before being implanted in patients and subsequently injuring patients the now-recalled Exactech joints were implanted.  The most common complications related to the recalled Exactech hip, knee, and ankle implants are chronic pain and the need for premature revision surgeries.
On August 30, 2021, Exactech finally decided to recall thousands of Exactech joints that manufactured and used after 2004. Exactech attributed its recall to an increased number of allegations related to its faulty hip and knee implants.
Which Exactech Implants Have Been Recalled?
In June and August 2021 and February 2022, there were more than 200,000 recalls of Exactech hip, knee, and ankle implants. The FDA has classified the Exactech recalls as a class II recall. As defined by the FDA, a class II recall means that exposure to the recalled Exactech hip, knee, or ankle implants "may cause temporary or medically reversible adverse health consequences or where the probability of serious adverse health consequences is remote." Our Exactech attorneys believe that it would have been more appropriate for Exactech's recalled hip, knee, and ankle implants to have been classified as a Class I recall. The FDA defines a class I recall as "a situation in which there is a reasonable probability that the use or exposure to a violative product will cause serious adverse health consequences or death.
The comprehensive but non-exhaustive list of the knee, ankle, and hip replacement products made by Exactech and recalled by the FDA are listed below:
Optetrak® Recall
All-polyethylene CR Tibial Components
All-polyethylene PS Tibial Components
All-polyethylene UNI Tibial Components
HI-FLEX PS Polyethylene Tibial Inserts
CR Tibial Slope ++ Insert
"MOMB" Non-Mod Molded Insert
B-Series PS Tibial Insert
Optetrak® Logic Recall
Logic RBK PS Tibial Components
Logic CR Slope + Tibial Inserts
Logic CR Slope ++ Tibial Inserts
Truliant® Recall
CR Slope + Tibial Inserts;
CR Slope ++ Tibial Inserts;
Vantage® Recall
Vantage Fixed-Bearing Polyethylene Liner Component
Vantage Mobile-Bearing Polyethylene Liner Component 
You can find a detailed list of all Exactech implants that have been recalled at Exactech's webpage on all of the implants that they have had to recall. You can also insert your Exactech implant serial number to see if your implant is affected by the product recall. 
What Are the Symptoms of Recalled Exactech Joint Replacement Product?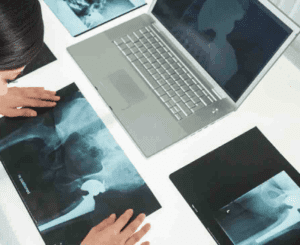 Some common symptoms reported from patients that underwent joint replacement surgery with implantation of a defective and recalled Exactech hip, knee, or ankle, implants include the following: 
1. Revision Surgery
Many patients have already required revision surgeries to replace the defective liner of their recalled Exactech implant. Revision surgery due to a failed or recalled Exactech implant can be painful and costly. 
2. Pain
The most common symptom reported after being implanted with a recalled Exactech hip, knee, or ankle implant is severe and consistent pain. The pain may be localized to the joint where the recalled Exactech product was implanted, or the pain may radiate to other parts of the body.
3. Swelling
Swelling in the area where the recalled Exactech hip, knee, or ankle device was implanted is a potential sign of infection. Increased inflammation due to the premature degradation of the recalled Exactech implants can also result in unexpected swelling and the site of the implant. 
4. Decreased Range of Motion
A faulty Exactech joint can restrict joint motion. A decreased range of motion of due to a failed Exactech joint can also cause additional severe pain when attempting full range of motion.
5. Loosening of the Failed Exactech Joint Implant
The recalled Exactech hip, knee, and ankles are subject to gradual loosening. Loosening of an Exactech joint implant is a type of device failure and can lead to pain and difficulty fully moving the impacted joint.
6. Instability 
A recalled Exactech hip, knee or ankle implant can cause the joint to feel unstable or give way, leading to falls or other injuries.
If you have experienced any of the above complications after being implanted with a recalled Exactech hip, knee, or ankle implant, it is critical to get in touch with our Exactech lawyers, who will guide you in taking the proper steps against Exactech. Many factors could impact the time you have to file a lawsuit related to a recalled Exactech device, known as the statute of limitations.
Exactech Hip Knee & Ankle Lawsuit Updates 
June 2021 
Exactech issued a product safety alert regarding the clinical performance of its Connexion GXL hip systems' polyethylene liner.
August 2021 
Exactech initiated a massive recall of launched knee and ankle arthroplasty polyethylene inserts. The Exactech recall affected specific labels, out in the market since 2004 and with a particular shelf life. Such recalled Exactech devices were packaged in non-standard vacuum bags that are oxygen resistant but lack an ethylene vinyl alcohol secondary oxygen barrier. This defective packaging exposed the polyethylene of the Exactech implants to be prematurely exposed to oxygen, allowing the Exactech implants to degrade prior to being implanted in humans.
February 2022 
Exactech recalled all launched Exactech knee and ankle arthroplasty polyethylene inserts – no exceptions. 
Exactech provided orthopedic surgeons a template letter to notify patients about the Exactech recall. Exactech has yet to make further efforts to reach out to patients regarding the recall besides providing this sample patient letter to the surgeons. Until then, thousands of patients were unaware that the component used in their joint replacement surgery was officially recalled by Exactech due to complications.
September 2022 
Attorneys representing those injured by recalled Exactech implanted moved the Judicial Panel on Multidistrict Litigation (the "JPML") to consider centralizing the federal lawsuits into a mass action, known as a Multidistrict Litigation (MDL). 
At the same time, 54 lawsuits related to the Exactech implant recall were filed in Florida state court, which led to a consolidation of a state court litigation. The Exactech lawsuits consolidated in Florida state court are under Judge Donna M. Keim in the Eighth Judicial Circuit for Alachua County, Florida. 
Judge Keim announced that the plan would be for the first Exactech lawsuit to go before a jury would be on November 6, 2023– acting as a bellwether trial for thousands of lawsuits related to those injured by implants recalled by Exactech. 
October 2022 
Exactech lawsuits from all over the country were approved for consolidation into a multidistrict litigation (MDL) case – a legal procedure for bringing related federal court cases together for coordinated pretrial proceedings. The Exactech recall MDL is known as MDL 3044.
When the MDL 3044 was formed, 75 Exactech recall lawsuits were pending in federal courts. The Exactech recall MDL is centralized in the Eastern District of New York. Judge Nicholas G. Garaufis is set to preside over the Exactech recall MDL 3044.
November 2022 
The judge officially approved the selection of several Exactech lawyers to various positions on the plaintiffs' litigation leadership committees for the Exactech recall MDL 3044. Judge Garaufis expressed the need to catch up with the speed of the state court Exactech recall litigation in the initial status conference held this month.
At this time, are 54 state court lawsuits in Florida related to the Exactech recall, in addition to another 88 Exactech lawsuits pending in federal courts against Exactech.
December 2022 
A rapid increase in lawsuits related to the Exactech recall are filed into the Exactech MDL 3044 (111 Exactech lawsuits as of December 15, 2022).
January 2023 
Exactech pushes for official coordination and consolidation of federal and state court litigations related to the Exactech implant recalls. 
March 2023
On March 23, 2023, the FDA issued a statement "reminding patients and health care providers about Exactech joint replacement devices manufactured between 2004 and August 2021, and recalled in 2021 and 2022." The FDA noted that many of the recalled "Exactech joint replacement devices (including knees, ankles, and hips) were packaged in defective packaging bags. The defective bags were missing one of the oxygen barrier layers that protect devices from oxidation, a chemical reaction with oxygen that can degrade plastics over time. Oxidation can lead to accelerated device wear/failure, and component cracking or fracture, all leading to corrective revision surgery. Some of the recalled devices are associated with increased risk of revision surgeries and bone loss related to excessive device wear/failure."
May 2023 
On May 10, 2023, Judge Donna Keim of Gainesville, FL held a "science day" on the Exactech implants with visiting judges from the Eastern District of New York, Judge Nicholas Garaufis and Judge Marcia M. Henry. During science day the Exactech plaintiff and Exactech defense experts presented on the science of the Exactech lawsuit including hip and knee replacements, revisions, materials utilized in the recalled Exactech implants, materials of the packaging and other issues with the recalled devices. Science day gives the Judge an opportunity to learn about the recalled devices and ask questions. From here, the Judges will continue to hold regular case management conferences as discovery continues in the Exactech lawsuits. 
When Should I Expect A Settlement For My Exactech Recall Lawsuit?
It is important to understand that the litigation process can be lengthy and unpredictable, and medical device lawsuits typically take several years to resolve, even when the product has been recalled. The Exactech recall MDL 3044 is still in its very early stages. Large volumes of documents related to the Exactech recall are being produced and many Exactech corporate witnesses related to the recall need to be deposed. 
How Much Is My Exactech Lawsuit Worth?
There are lots of case-specific factors that can influence the amount of compensation in a Exactech recall lawsuit. These factors can include the extent of the suffered injuries or damages, the severity of the recalled devices defect, comorbidities, the cost of medical treatment or other damages, and any loss of income or earning capacity as a direct result of the Exactech recall. The value of an Exactech lawsuit is very case specific. You should discuss how you have been impacted by the Exactech recall with an Exactech recall attorney. Our Exactech recall attorneys will be able to provide you with more in-depth and accurate information about your options and potential outcomes with a lawsuit related to the Exactech recall.
Exactech Recall Attorney
If you or a loved one were injured and received a recall letter related to a defective Exactech implant, contact Nigh Goldenberg Raso & Vaughn law firm today at 202-792-7927. Our Exactech recall attorneys will guide you through the whole process of filing an Exactech lawsuit, and any fees will apply if and when you get compensated for the harm done to you as a result of Exactech's defective implant. Contact our Exactech lawyers to get a free case evaluation. Our Exactech attorneys are experienced in acquiring the necessary medical records and other evidence to support your Exactech recall lawsuit.