Recalled Exactech Ankle Lawsuit
Exactech issued a recall for its Exactech ankle implants on February 7, 2022. A copy of Exactech's ankle recall letter can be viewed here. Nigh Goldenberg Raso & Vaughn are filing personal injury lawsuits for those who have received an Exactech ankle recall letter and sustained an injury, such as an ankle revision surgery.
Exactech Ankle Implant Components
The recalled Exactech ankle has three main components:
Tibial Component– The Exactech ankle tibial component is made of metal and attaches to the tibia (lower leg). 
Plastic Polyethylene Spacer– The Exactech polyethylene spacer is made of a plastic called polyethylene and fits between the tibial component and the talar component. The Exactech ankle polyethylene spacer is intended to mimic cartilage and provide cushion to the ankle joint.
Talar Component– The Exactech ankle talar component fits into the talus (foot).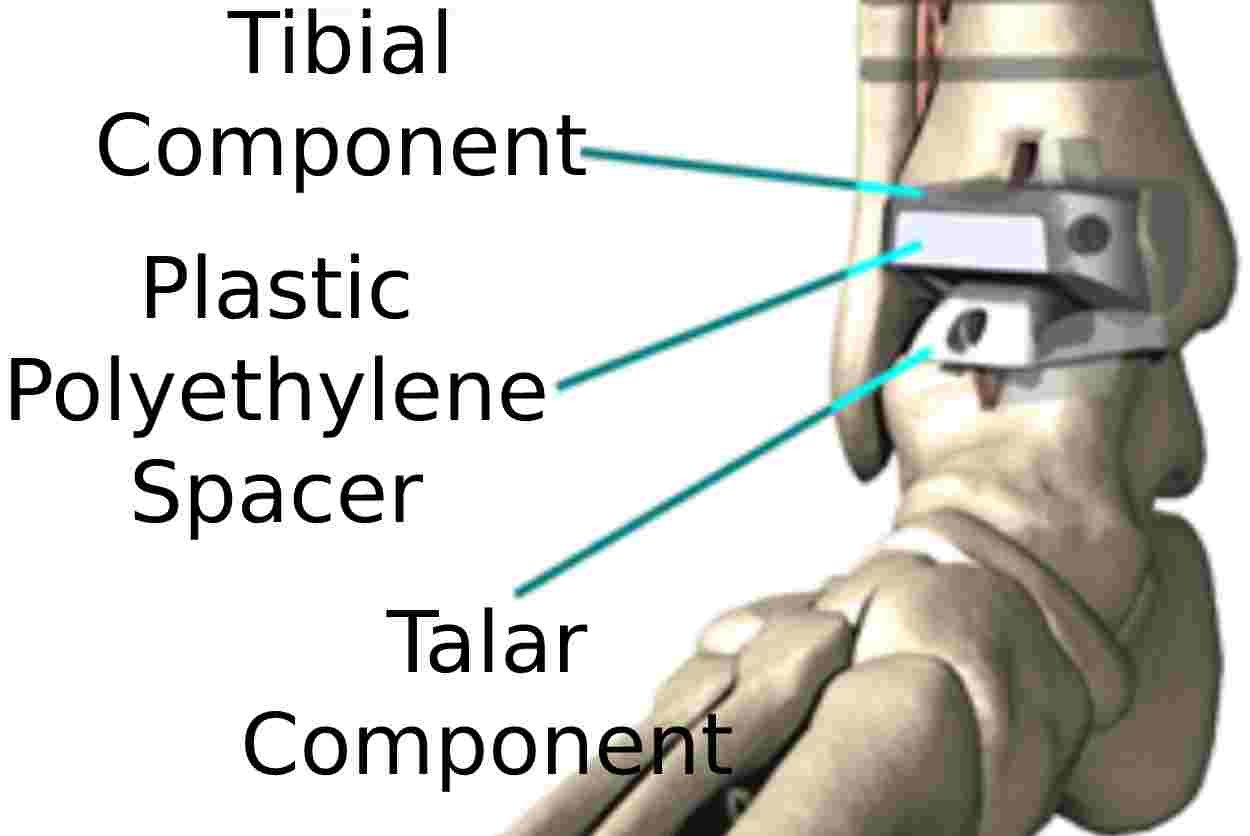 Defective Exactech Ankle Component – Polyethylene Spacer
The Exactech ankle was recalled as a result of the plastic polyethylene spacers being defective, leading to early failure. Exactech discovered that the polyethylene ankle spacer was being exposed to oxygen because the packaging was out of specification. The amount of oxygen in normal air is sufficient to degrade the Exactech ankle polyethylene spacer through a process known as oxidative degradation. Once the Exactech ankle plastic spacer oxidizes and degrades, it is more likely to fail early and need to be replaced. It has been well known in the medical device industry for decades that polyethylene implants are susceptible to degradation when exposed to oxygen. Exactech should have been aware that allowing the Exactech ankle polyethylene spacer to be exposed to oxygen would result in degradation and premature device failures – injuring those implanted with an Exactech ankle. 
Exactech Recalled Ankle Lawsuit – Free Consultation
If you or a loved one has received an Exactech ankle recall letter or underwent additional surgeries due to an Exactech ankle failing, contact our Exactech ankle attorneys today by calling 202-792-7927 or filling out a webform below. Time is limited to file a lawsuit related to the Exactech ankle recall and our Exactech ankle lawyers need adequate time to investigate any potential Exactech ankle claim. Compensation could be available for those who have been injured or implanted with a recalled Exactech ankle. Don't wait, call our Exactech ankle attorneys today.