Genesis Bankruptcy Lawsuit
Let's dive into the Genesis Bankruptcy lawsuit: Genesis Global Capital, the cryptocurrency lending arm of Digital Currency Group (DCG), suspended customer withdrawals in November of 2022. Genesis issued billions of dollars in loans in the year 2021 and funded those loans from individuals and institutions that owned large quantities of coins. There is a limited period of time to qualify for any Genesis cryptocurrency bankruptcy settlement. The attorneys at Nigh Goldenberg Raso & Vaughn are no longer accepting new clients impacted by the Genesis bankruptcy.
Genesis Bankruptcy Timeline
The Genesis of Genesis

Genesis was founded by Barry Silbert and is a subsidiary of Digital Currency Group. Genesis was the first over-the-counter bitcoin trading desk where traders could buy and sell large quantities of bitcoin when it launched in 2013. Genesis quickly grew into one of the largest crypto lenders, as well as becoming a backbone for yield farming services provided by other cryptocurrency exchanges, which allowed customers to earn interest on their crypto holdings. Genesis targeted institutional clients and high-net-worth individuals. 
Genesis Acquires Vo1t
On May 21, 2020, Genesis acquired Vo1t, a market-leading digital custody service based in London since 2015. The acquisition of Vo1t would enable Genesis to launch its Prime Services, intended to be a one-stop-shop for trading, lending, and securing digital assets. Michael Morro, CEO of Genesis, stated, "Our acquisition of Vo1t is a giant strategic step forward in our quest to become the world's first full-service digital currency prime broke." Moro went on to say that the acquisition of Vo1t would "increase access to deep pools of liquidity while increasing capital efficiency for our counterparties." Genesis intended to then "build an integrated client interface, create additional technology solutions, launch a derivatives trading desk, and add capital introduction capabilities for hedge funds, quant funds, asset managers, and family offices."
Genesis Enters into Agreement with Gemini
In December of 2020, Genesis entered into an agreement with Gemini to offer Gemini customers, including retail investors in the United States, an opportunity to loan their crypto assets to Genesis in exchange for Genesis' promise to pay hefty interest. Genesis and Gemini then began offering the Gemini Earn program to retail investors in February of 2021. Gemini Earn retail investors then tendered their cryptocurrency assets to Genesis, with the transaction being facilitated by Gemini who acted as the investors agent. As a reward, Gemini was able to then deduct an "agent fee" as high as 4.29 percent from the returns Genesis paid to Gemini Earn investors!
Genesis Loaned Bankrupt Hedge Fund Three Arrows Capital $2.4 Billion
On July 1, 2022, crypto hedge fund Three Arrows Capital (3AC) filed for bankruptcy in New York. Three Arrows Capital was estimated to have managed approximately $10 billion in assets and was key to the crypto finance industry. Three Arrows Capital's bankruptcy was triggered after it defaulted on a $660 million loan with Voyager Digital. Then on July 18, 2022, Genesis filed a claim against Three Arrows Capital for $1.2 billion. Included in the filing was a list of creditor claims, which revealed Genesis made demands for breached Three Arrow Capital loans totaling nearly $2.4 billion. Genesis liquidated all of the tokens that collateralized the loan to Three Arrows Capital, which included 446,928 shares in Grayscale Ethereum Trust (ETHE), 17.4 million shares of the Grayscale Bitcoin Trust (GBTC), 2.7 million AVAX tokens, and 13.9 million NEAR tokens. Genesis parent company Digital Currency Group then assumed some of Genesis' debt in an attempt to keep Genesis afloat. CEO Michael Moro then stepped down from his position on August 17, 2022, and Genesis COO Derar Islim was named interim CEO. 
FTX Bankruptcy Takes Genesis Down With It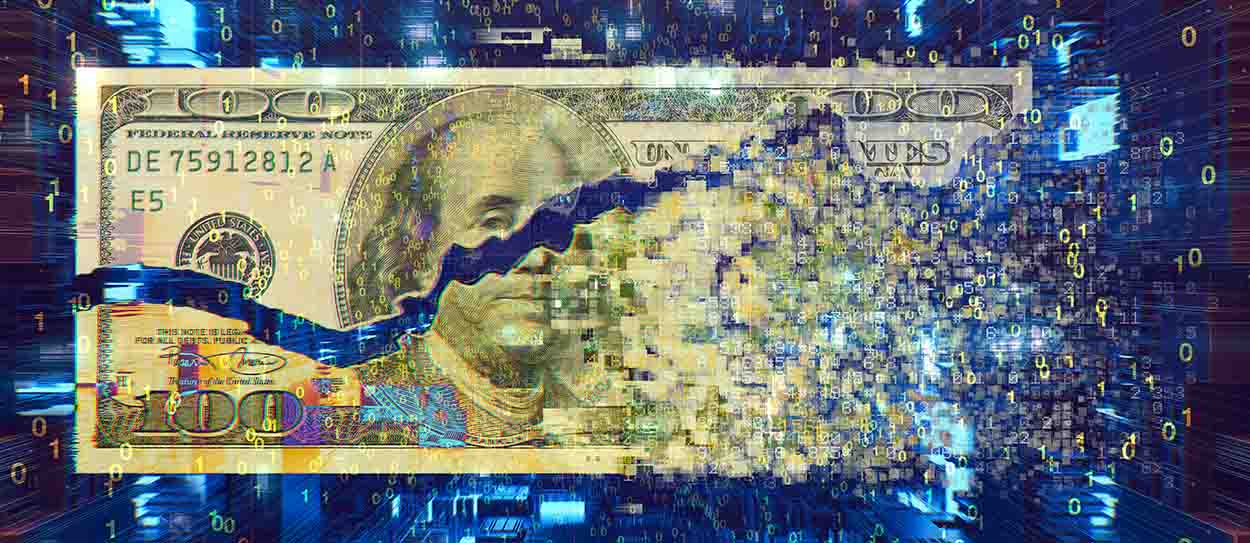 On November 10, 2022, Genesis tweeted that it held $175 million in "locked funds" in its FTX trading account, but that it "does not impact our market-making activities.". Following the FTX filing for bankruptcy on November 11, 2022, the crypto platform Genesis suspended withdrawals in its lending business on November 16, 2022.  Genesis blamed FTX for its problems in a tweet, "However, FTX has created unprecedented withdrawal requests which have exceeded our current liquidity." Genesis then tweeted that it would be "temporarily" suspending redemptions and new loan originations in its lending business. In 2021 alone, Genesis issued $131 billion in loans and set up $116 billion in trades.  In the same tweet, Genesis claimed that their "#1 priority is to serve our clients and preserve their assets." At the same time, Genesis announced that it would no longer allow its Gemini Earn investors to withdraw their crypto assets because Genesis lacked sufficient liquid assets to meet withdrawal request following volatility in the crypto asset market. At the time of this announcement, it was believed that Genesis held nearly $1 billion in investor assets across approximately 350,000 Gemini Earn investors. Genesis tweeted its last tweet on November 16, 2022, "We appreciate our clients' patience and resilience during this time."
On November 21, 2022, a Genesis spokesperson emailed TechCrunch+ that Genesis had "no plans to file bankruptcy imminently" and that Genesis' goal was to "resolve the current situation consensually without the need for any bankruptcy filing. Genesis continues to have constructive conversations with creditors." Genesis had previous sought to raise $1 billion, but slashed its raise target to $500 million, because Genesis would likely face bankruptcy without funding.
Securities and Exchange Commission Investigation into Genesis
Then on November 25, 2022, it was reported by Barron's that "state securities regulators were investigating Genesis as part of a wide-ranging inquiry into the interconnectedness of cryptocurrency firms, Genesis's connection to retail investors, and whether it or other industry participants might have violated securities laws." The main focus on the securities investigation was on if Genesis and other unnamed crypto companies enticed residents to invest in crypto-related securities without making the proper registrations. 
On January 12, 2023, the Securities and Exchange Commission (SEC) filed charges against Genesis Global Capital, LLC and Gemini Trust Company, LLC for the "unregistered offer and sale of securities to retail investors through the Gemini Earn crypto asset lending program. Through this unregistered offering, Genesis and Gemini raised billions of dollars' worth of crypto assets from hundreds of thousands of investors. Investigations into other securities law violations and into other entities and persons relating to the alleged misconduct are ongoing." The SEC alleged that the Gemini Earn program constituted an offer and sale of securities and therefore should have been registered with the SEC. By not registering their offered securities, Genesis and Gemini were able to bypass disclosure requirements designed to protect investors.  
Genesis Files for Bankruptcy
On January 19, 2023, Genesis filed for bankruptcy protections in the Southern District of New York and listed owing at least $3.4 billion to its creditors. Entities involved in the Genesis bankruptcy include Genesis Global Holdco, LLC, Genesis Global Capital, LLC, and Genesis Asia Pacific Pte. Ltd. To this day, retail investors invested in Genesis' Gemini Earn program have been unable to withdraw their crypto funds. 
Genesis Bankruptcy Lawsuit
The attorneys at Nigh Goldenberg Raso & Vaughn are no longer accepting new clients impacted by the Genesis bankruptcy.