Gemini Earn Lawsuit
The Gemini Earn lawsuit is to help investors recover money related to assets that are unable to be removed from Gemini Earn. The SEC charged Gemini for the unregistered offer and sale of crypto asset securities through the Gemini Earn lending program. Our Attorneys are no longer accepting new Gemini Earn clients.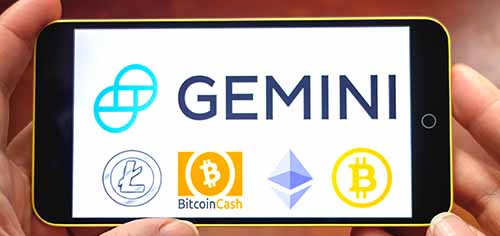 Gemini Earn Timeline
In December 2020, Digital Currency Group, a subsidiary of Genesis, entered into an agreement to offer Gemini customers, including retail investors in the United States, an opportunity to loan their crypto assets in exchange for a promise to pay interest. 
In February 2021, Gemini began offering the Gemini Earn program to retail investors, where Gemini would transfer investor's crypto assets to another company. By doing so, Gemini earned a fee as high as 4.29% on returns paid to Gemini Earn investors.
Gemini  Suspends Gemini Earn Withdraws
In November 2022, it was announced that Gemini Earn investors were being suspended from withdrawing their crypto assets because of a lack of sufficient liquid assets to meet withdrawal requests. The lack of liquid assets were blamed on the volatility in the crypto market. It was estimated that the suspension of crypto assets from Gemini Earn impacted approximately 350,000 Gemini Earn investors that held nearly $1 billion in assets.
SEC Charges Gemini
On January 12, 2023, the U.S. Securities and Exchange Commission (SEC) charged Genesis Global Capital, LLC for the unregistered offer and sale of securities to retail investors through the Gemini Earn crypto asset lending program. The SEC alleged that billions of dollars worth of crypto assets from hundreds of thousands of investors were raised.
The attorneys at Nigh Goldenberg Raso & Vaughn are no longer accepting new Gemini Earn clients.