FTX Lawsuit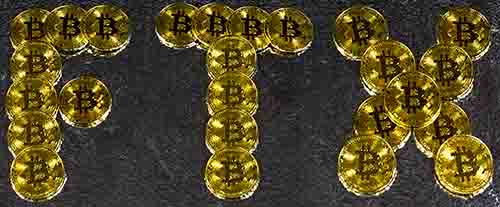 The FTX crypto exchange was co-founded by the now infamous Sam Bankman-Fried (also referred to as SBF), who has been accused of massive fraud, conspiracy, and violating campaign finance laws. FTX, a multibillion-dollar company, was among the largest crypto exchanges in the world. FTX declaring bankruptcy has resulted in hundreds of thousands of retail investors being unable to withdraw their funds. Due to the nature of bankruptcy proceedings, there is a very short window to file a claim for funds that FTX customers are unable to withdraw. Nigh Goldenberg Raso & Vaughn are no longer accepting new FTX clients. 
FTX Bankruptcy Timeline
Prior to FTX, Sam Bankman-Fried founded the trading firm Alameda Research with Tara Mac Aulay in 2017. In April of 2018, Tara Mac Aulay and a group of others quit Alameda Research, "in part due to concerns over risk management and business ethics." Tara Mac Aulay claims to have not spoken to Bankman-Fried since 2018. At the time, Alameda Research was considered one of the largest crypto traders by volume.
The Rise of FTX

Utilizing the reputation of Alameda Research, Bankman-Fried then co-founded Futures Exchange, known as FTX, with Gary Wang in 2019. FTX was even able to secure funding from Binance founder and CEO Changpeng Zhao (CZ). In 2020, FTX had grown to a valuation of $1.2 billion. Crypto prices continued to soar, with FTX eventually peaking in valuation in July of 2021 at an astounding $18 billion.
Initial Signs of Problems in the Crypto Industry
On of the first signs of problems within the cryptocurrency space was an investigation into BlockFi, Inc., another major crypto platform, for selling unregistered securities. This was the first time the SEC brought charges against a crypto lending platform under the Investment Company Act of 1940. On February 14, 2022, BlockFi settled claims with the SEC and most U.S. states for engaging in an unregistered securities offering. As part of the settlement, BlockFi agreed to pay $100 million in penalties and pursue registration of its crypto lending product. 
The Collapse of Terra-Luna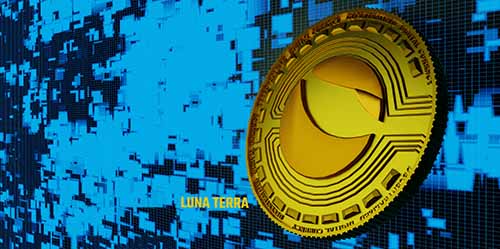 In the middle of 2022, the luna cryptocurrency and its associated terraUSD stable coin (UST) collapsed (1 UST could be traded for $1 of luna). The very purpose of the UST "stable" coin was to retain a value of $1 at all times. However, the UST coin was discovered to be pegged closer to luna than to the US dollar. Luna was trading at $82 on May 5, 2022. On Saturday May 7, 2022, over $2 billion worth of UST was unstaked (taken out of Anchor Protocol), and several hundreds of millions was then sold. As a result, UST dropped to 91 cents and traders tried to cash in 91 cents of UST for $1 of luna. This worked, until traders hit the cap of $100 million worth of UST being allowed to be converted to luna in a day. Luna then dropped to $32 on May 9, 2022. On May 10, 2022, Luna plummeted again, now down to $17. The UST coin was then rapidly depegged from the dollar, dropping to 80 cents. By May 12, 2022, Luna was worthless and the UST coin was only worth 38 cents. By May 14, 2022, the UST coin had plummeted to only 18 cents. And by May 16, 2022, the UST was only trading for 8 cents. UST finally bottomed out on May 26, 2022, at 2 cents per coin. 
FTX Attempted Acquisitions and Bailouts Begin
On June 17, 2022, FTX announced it had agreed to acquire Canadian trading platform Bitvo. Acquiring Bitvo would allow FTX to expand into Canada, where its top competitor, Binance, was having difficulty complying with various crypto regulations.
Crypto Lenders Start Going Bankrupt

The Terra-Luna collapse sent shock waves through the crypto industry, resulting in many crypto lenders going bankrupt. In June of 2022, Voyager Digital Holdings, Inc., signed an agreement with Bankman-Fried's Alameda Ventures for a revolving line of credit. On July 1, 2022, Voyager announced it was "temporarily" suspending all trading, deposits, withdrawals and loyalty awards. Then on July 6, 2022, Voyager announced it filed for Chapter 11 bankruptcy in the U.S. Bankruptcy Court for the Southern District of New York. Also on July 1, 2022, FTX signed a deal to bail out crypto lender BlockFi with the option to buy BlockFi for $240 million. As part of the deal, FTX provided BlockFi with a $400 million revolving credit facility. A week later on July 12, 2022, Celsius Network (Celsius) paused all withdrawals, swaps, and transfers between customer accounts. On July 13, 2022, Celsius filed for chapter 11 bankruptcy in the U.S. Bankruptcy Court for the Southern District of New York.  
On July 22, 2022, FTX announced it was planning to bail Voyager out. Under the proposal, Alameda would purchase all of Voyager's digital assets and digital asset loans, except the loans to bankrupt crypto hedge fund Three Arrows Capital. As a result, Voyager customers that opened an account with FTX would be able to recover some of their funds. However, on July 25, 2022, Voyager rejected FTX's "low-ball" offer. On September 26, 2022, Voyager said that crypto exchange FTX had won its assets in a $1.42 billion bid at action.
The Fall of FTX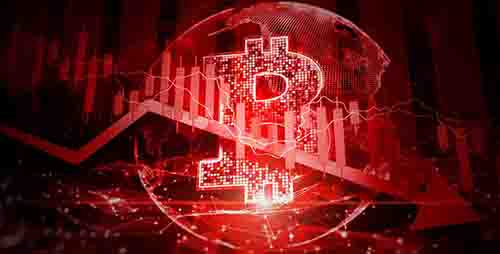 On November 2, 2022, it was released that Alameda had $14.6 billion of assets, which were primarily composed of FTT tokens issued by FTX. At the time, each FTT token issued by FTX was worth $25.50. Binance founder and CEO Changpeng Zhao (CZ), then announced he would be selling off his massive holdings of FTX's FTT token. Alameda then offered to buy the FTX's FTT tokens from Binance for just $22 a token. This resulted in the FTT tokens instantly dropping in value to $22. By November 8, 2022, FTX's FTT token was only trading for $6 per token. Binance then entered into a nonbinding agreement to purchase FTX, pending a due diligence check of FTX's financials. The very next day it was reported that United States federal agencies were investigating FTX. Binance promptly released the following statement on November 9, 2022, "As a result of corporate due diligence, as well as the latest news reports regarding mishandled customer funds and alleged US agency investigations, we have decided that we will not pursue the potential acquisition of FTX.com"
FTX Bankruptcy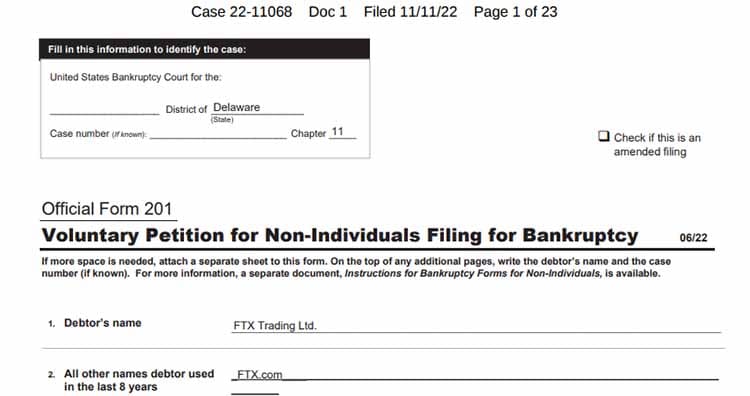 On November 10, 2022, it is announced that Alameda Research will close. Regulators then freeze FTX assets located in the Bahamas. FTX and Alameda then file for bankruptcy on November 11, 2022. That same day, FTX is hacked for $300 million. FTX blames malware on an ex-employee's computer and advises its uses to delete the FTX mobile app. Days later Reuters reported that Bankman-Fried secretly moved $10 billion in funds from FTX to Alameda through a secret "back door", and that between $1 billion and $2 billion in client money was unaccounted for. Lawsuits were then filed against FTX in relation to the missing money and FTX's bankruptcy. Bankman-Fried then went public and stated that he needed to raise $8 billion in just two weeks to "make account holders whole." $8 billion was far more than FTX had been able to raise throughout the entire life of the company and it was laughable to think that FTX could raise such a monumental amount of capital in just two weeks.
FTX Lawsuit Attorney
The attorneys at Nigh Goldenberg Raso & Vaughn are no longer accepting new clients impacted by the FTX bankruptcy.