Introduction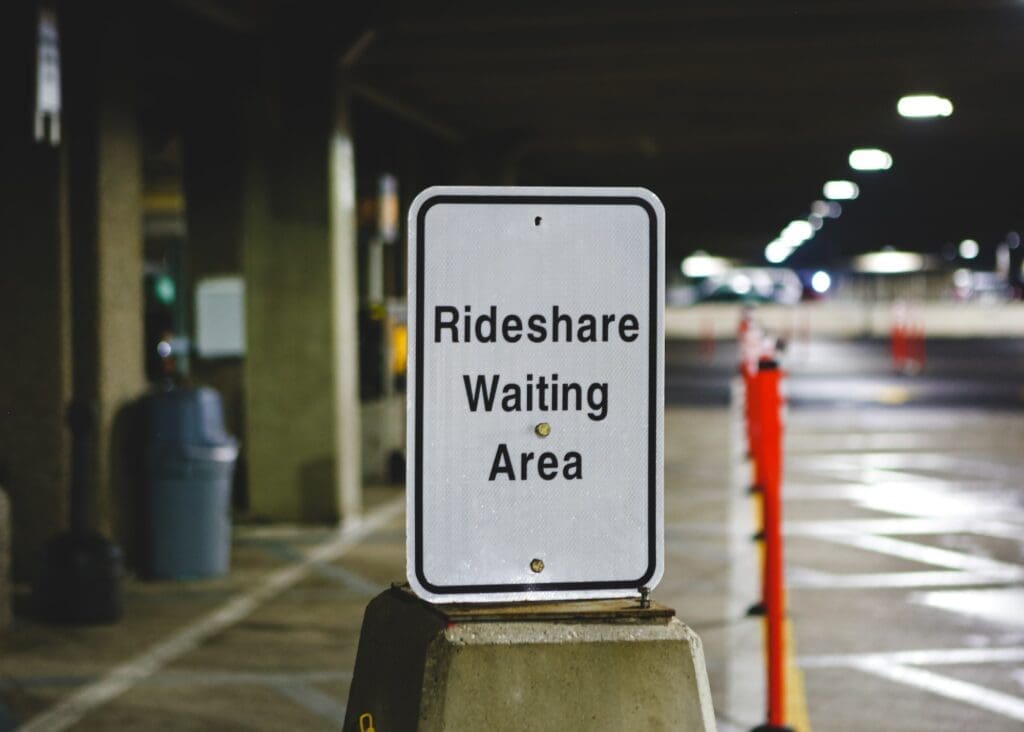 Let's not mince words here: a tempest is raging in the realm of rideshare, and Uber sits squarely in its eye. Known globally for its trailblazing spirit, game-changing convenience, and pocket-friendly fares, Uber now grapples with stormy weather on the legal front. 
As if navigating the bumpy roads of an intensely competitive market wasn't challenging enough, a barrage of sexual assault allegations has crashed onto the shores of Uber's operations, giving rise to colossal multidistrict litigation.
These allegations have converged, creating a legal storm of epic proportions. But what does this really mean for Uber, its patrons, and the future of rideshare? And what's the story behind these accusations that have drawn a dark cloud over Uber's reputation? Well, fasten your seatbelts, folks. We're about to venture into the heart of this legal maelstrom, unearthing the facts and dissecting the implications of the Uber Sexual Assault Litigation.
I. The Heart of the Issue
A. Plaintiffs and Their Allegations
When we begin to unpack these cases, we start by centering our focus on the plaintiffs. In legal documents, they are referred to as "movants." These individuals, hailing from various backgrounds and circumstances, have all raised their voices in unison to level sexual assault allegations against Uber. Each story is unique, each experience is personal, yet they share a chilling commonality.
These allegations present a tableau of experiences that, when taken together, illustrate a disturbing narrative. It's not just one-off incidents but a chain of events suggesting a deep-rooted issue within Uber's operations. Stories of unsuspecting passengers stepping into a vehicle only to find themselves in perilous situations are being echoed across the legal landscape.
This isn't merely a situation of a few rotten apples spoiling the bunch. The accusations suggest a widespread problem, potentially indicative of systemic issues within Uber's safety protocols. This alleged failure of duty of care paints a picture of a company in crisis, wrestling with allegations at the core of its passenger safety obligations.
B. Multidistrict Litigation – What's the Big Deal?
In layman's terms, multidistrict litigation (MDL) is a legal procedure that consolidates multiple civil cases from different districts into one district court. It's not something to be taken lightly. It's the legal equivalent of combining numerous wildfires into a single, raging inferno. MDL is typically used when many cases share common factual issues. 
The goal? To streamline proceedings, promote justice, and make efficient use of court resources. For the Uber sexual assault litigation, MDL could expedite the legal process and ensure consistency in legal rulings.
II. The California Connection
A. Why the Northern District of California?
The movants handpicked the Northern District of California as the stage for this legal drama. While the document doesn't explicitly reveal why, it's fair to speculate that the Northern District of California was selected for its familiarity with tech companies like Uber. After all, location matters, even in the courtroom.
B. The Judges
The plaintiffs propose that Judges Charles R. Breyer or Araceli Martínez-Olguín should preside over the Uber Sexual Assault Litigation.
III. What's at Stake for Uber and the Plaintiffs
A. The Possible Outcomes
The implications of these Uber Sexual Assault Litigation cases are significant. In an ideal world, survivors of abuse will receive significant compensation, but just as importantly, lawsuits like these can force important change. We hope that Uber and Lyft will also overhaul their safety procedures and policies dramatically. For the plaintiffs, a victory could provide validation and compensation.

If you or a loved one need assistance understanding your rights or exploring your legal options, our team is here to help. Don't hesitate to reach out to us for a free consultation. Your voice matters, and we're here to ensure it's heard.
B. Previous Cases – Déjà Vu?
Uber has faced allegations of sexual assault before, and the company has been aware of ongoing sexual assaults via customer complaints and law enforcement investigations. In 2017 and 2018, Uber received nearly 6,000 claims of sexual assault in the U.S. alone.
A CNN investigation found that more than 100 Uber drivers in the U.S. have been accused of sexually assaulting or abusing their passengers in the past four years. Uber has also been accused of forcing survivors of sexual assault to sign nondisclosure agreements to prohibit them from talking about their experiences
These cases' sheer volume and consolidation into an MDL is unprecedented, highlighting the need for Uber and similar services to improve their safety procedures and policies to regain user trust.
IV. Current Updates and Future Projections
A. The State of Play of the Uber Sexual Assault Litigation
At present, the plaintiffs' motion for transfer and consolidation of the cases is pending. The arguments put forth emphasize Uber's alleged failures in safety procedures and policies, and its knowledge of the assaults. They argue that due to these common issues, MDL treatment is suitable.
B. The Crystal Ball
Predicting the outcome of these cases is challenging, given the complexity and the groundbreaking nature of this MDL. However, history has shown that companies facing large-scale litigations often choose to settle, as the financial and reputational risks of going to trial can be colossal.
V. Conclusion
The Uber sexual assault litigation represent a pivotal moment for the rideshare industry. These cases highlight the stark reality of passenger safety and trust in rideshare services. Whether through a courtroom showdown or a massive settlement, the resolution of these cases will profoundly impact Uber and its users.
As we delve into the intricacies of this complex litigation, it's understandable if you find it overwhelming. There's a lot at stake here, and it might feel like a daunting battle for those directly impacted by such allegations.
That's where our legal team at Nigh Goldenberg Raso & Vaughn steps in. Our attorneys can guide you through the maze of legal rights, helping you to understand the potential avenues for compensation, ensuring that responsible parties are held accountable, and offering reassurance that your anonymity will be protected throughout the process.
If you've been affected by this issue or have any questions or thoughts on this litigation, don't hesitate to contact us for a free consultation. Our commitment is to help you navigate these troubled waters, providing the support and skill you need during this challenging time.
Beyond this, if you're interested in learning more about this topic or want to get involved, there are many resources available on our website.
FAQs
FAQ:
1. What is multidistrict litigation (MDL)?
Multidistrict litigation (MDL) is a special federal legal procedure designed to speed up the process of handling complex cases, such as air disaster litigation or complex product liability suits, which are pending in different districts by transferring and consolidating these cases. MDL is typically used when many cases share common factual issues. The goal is to streamline proceedings, promote justice, and make efficient use of court resources.
2. Why are plaintiffs asking for the Northern District of California to handle these cases?
Uber is headquartered in the Northern District of California, so many of the witnesses and relevant evidence is located there. Perhaps more importantly though, judges in the Northern District understand cases like this because they oversee cases involving tech companies frequently. The Northern District of California has a reputation for being tech-savvy and has handled many high-profile cases involving tech companies.
3. What are the possible outcomes of these cases?
If we do our jobs right, our clients get the compensation they deserve to help them move forward and receive the care they need. For survivors of abuse, we want our clients to receive both closure and money for any therapy or other care they might need for the rest of their lives. Beyond that though, we also want companies to stop causing harm. In the case of rideshare companies like Uber and Lyft, we want these companies to overhaul their safety procedures and policies dramatically and to take simple measures that could drastically reduce the number of assaults during rides, such as installing dash cameras in every car. 
4. Who are the proposed judges for these cases?
The plaintiffs propose that either Judge Charles R. Breyer or Judge Araceli Martínez-Olguín should preside over the cases. Judge Breyer has experience with complex litigation and has presided over several high-profile cases, including the Volkswagen emissions scandal. Judge Martínez-Olguín has experience with employment law and has presided over several cases involving wage and hour disputes. Uber will likely ask for the case to be transferred to a different venue.
The Judicial Panel on Multidistrict Litigation will likely hear oral arguments on where the MDL should go in late September, and a decision is typically issued within about a month following the hearing. Follow us on social media or check back here for more information as the case progresses. 
Uber Sexual Assault Attorney
Please call 202 925-4500 to speak to our Uber sexual assault attorney to see if you qualify for an Uber sexual assault lawsuit. Statutes of limitations apply to all Uber sexual assault lawsuits, so please call today if you think you have a claim against Uber for sexual assault or rape.